Why all Jews should skip the next Women's March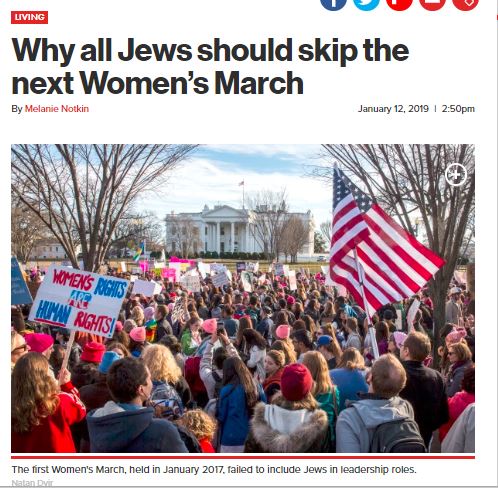 The Women's March made me uneasy from the start.
First, I wondered where the Jewish leaders were. After all, Jewish women have historically played prominent roles in second-wave feminism. Where were this generation's Betty Friedan or Gloria Steinem? The omission of Jewish women in leadership roles was ominous, and as I learned over the coming months, my feelings were justified...