WSJ – No Vacation From Tweeting – Social Media's Power Players Want to Stay 'On Brand,' Even on a Honeymoon Safari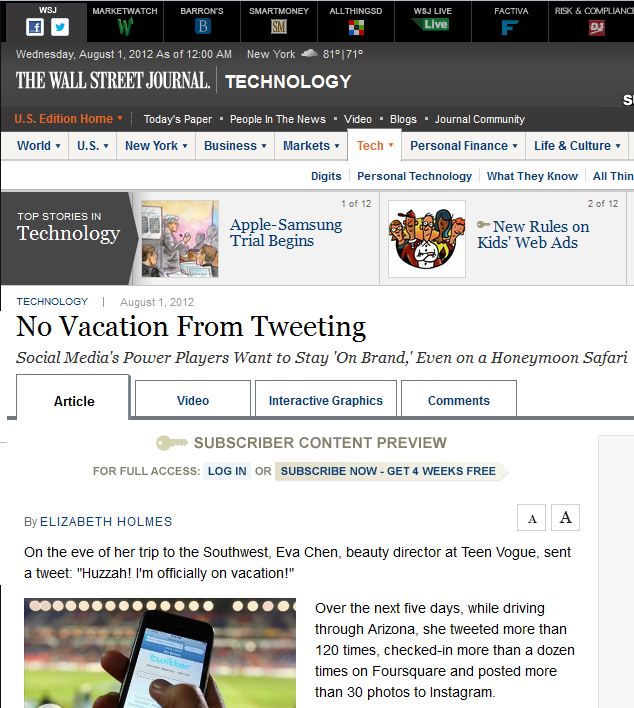 On Vacation, Twitter's Heavy Users Choose to Tweet - @WSJ.com on.wsj.com/NHJGAm
Melanie Notkin, founder of SavvyAuntie.com Inc., which focuses on women with nieces and nephews, feels a responsibility to engage on social media. People who take the time to share a picture or a story deserve a reply. "I can't ignore them," Ms. Notkin says of her more than 19,800 Twitter followers.
As a small-business owner, Ms. Notkin says she doesn't take long vacations. But even on a weekend at the beach, she warns those around her of her need to check her phone.
Not all of her tweets are about aunt-hood, but collectively they paint a picture of life as a single woman in Manhattan. She spent the Fourth of July relaxing in the Hamptons, sharing photos of the pool and ocean view on Twitter and Instagram.
"Many people who follow me enjoy the personal aspects of my life," Ms. Notkin says. There is a time when she will put the phone down, though. "I don't drink and tweet," she says.