The Happiness Project Interview: "I Focused on Who I Wasn't By My Mid-Thirties…Instead of Focusing On Who I Am."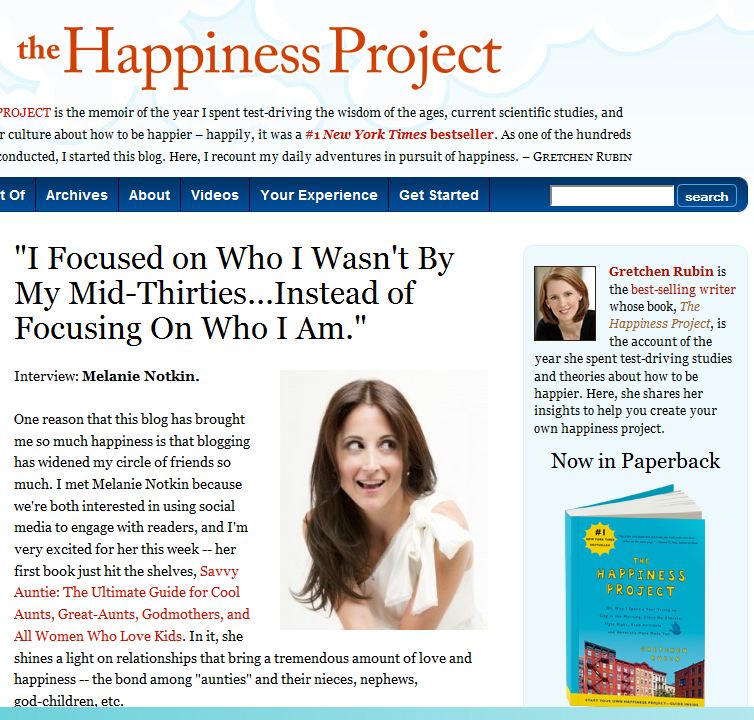 One reason that this blog has brought me so much happiness is that blogging has widened my circle of friends so much. I met Melanie Notkin because we're both interested in using social media to engage with readers, and I'm very excited for her this week -- her first book just hit the shelves, Savvy Auntie: The Ultimate Guide for Cool Aunts, Great-Aunts, Godmothers, and All Women Who Love Kids. In it, she shines a light on relationships that bring a tremendous amount of love and happiness -- the bond among "aunties" and their nieces, nephews, god-children, etc.
I knew Melanie has done a lot of thinking about happiness, so I was eager to hear what she had to say.