Why a year of COVID-19 has been especially hellish for NYC singles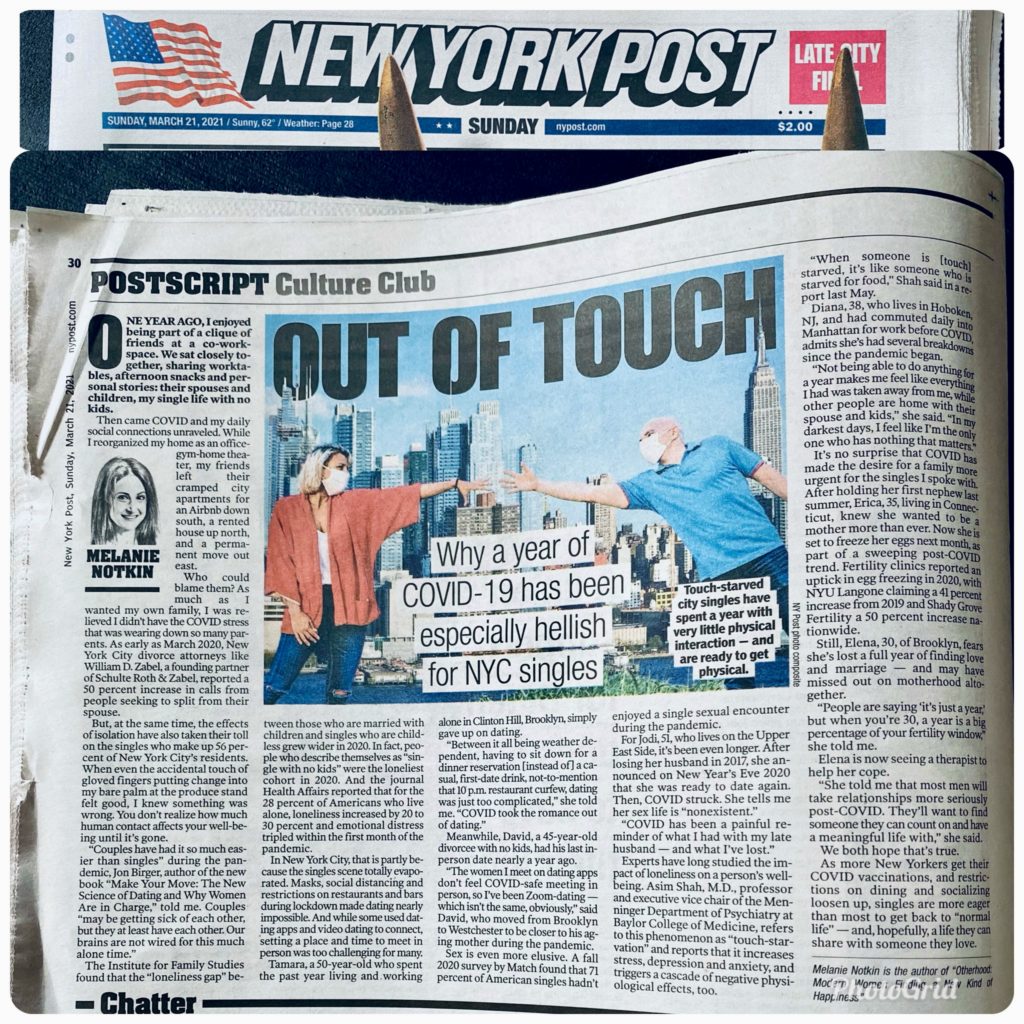 One year ago, I enjoyed being part of a clique of friends at a co-workspace. We sat closely together, sharing worktables, afternoon snacks and personal stories: their spouses and children, my single life with no kids.
Then came COVID and my daily social connections unraveled. While I reorganized my home as an office-gym-home theater, my friends left their cramped city apartments for an Airbnb down south, a rented house up north, and a permanent move out east.
Who could blame them? As much as I wanted my own family, I was relieved I didn't have the COVID stress that was wearing down so many parents. As early as March 2020, New York City divorce attorneys like William D. Zabel, a founding partner of Schulte Roth & Zabel, reported a 50 percent increase in calls from people seeking to split from their spouse.
But, at the same time, the effects of isolation have also taken their toll on the singles who make up 56 percent of New York City's residents. When even the accidental touch of gloved fingers putting change into my bare palm at the produce stand felt good, I knew something was wrong. You don't realize how much human contact affects your well-being until it's gone.
Continue reading in The New York Post: Why a year of COVID-19 has been especially hellish for NYC singles