Why not be an aunt PANK? This is the social phenomenon that you should know
[Chrome Translate]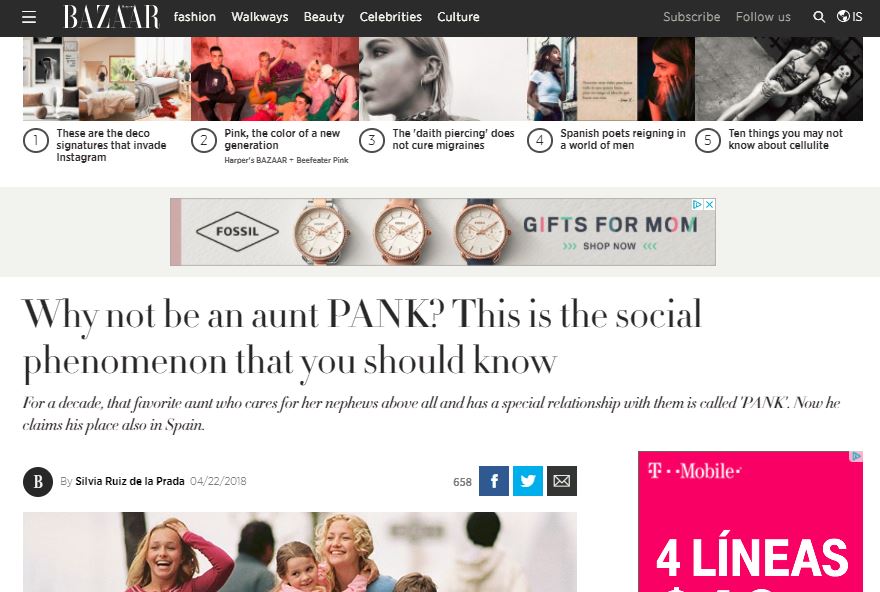 Why not be an aunt PANK? This is the social phenomenon that you should know
For a decade, that favorite aunt who cares for her nephews above all and has a special relationship with them is called 'PANK'. Now she claims her place also in Spain.
They are not mothers but they feel a love for their nephews that is difficult to describe with words. They are the 'cool' aunts, those who consent to the children of their brothers, protect them as if they were their own offspring, they spoil them but at the same time they educate them and they have a relationship of affection different from that of the parents, but that it is just as pure, true, real and healthy. They are PANK aunts.
In 2008 Melanie Notkin , a Canadian specialized in marketing , created the neologism PANK ( Professional Aunt No Kids , in Spanish Aunt Professional without Children ) when referring to those women who do not have children either because they do not want it or because they have not yet come the time, but they feel a full and satisfactory relationship with their nephews.
They are the opposite of what was previously understood as an aunt without children and do not tire of defending it. The macho society of not so many decades ago saw the female sex that did not have offspring as 'broken' women, unstable and probably with some physical or psychological problem for not fulfilling the vital role that in theory society had given them. Luckily, little by little, the conception of 'unmarried aunt' has been changing over time (although there is still a long way to go) and social phenomena such as this help to have a broader and more realistic view of the role that can play a role. Aunt or uncle with regard to education and relationship with his nephews.