Is Messy Hot Aunt the New Coastal Grandmother?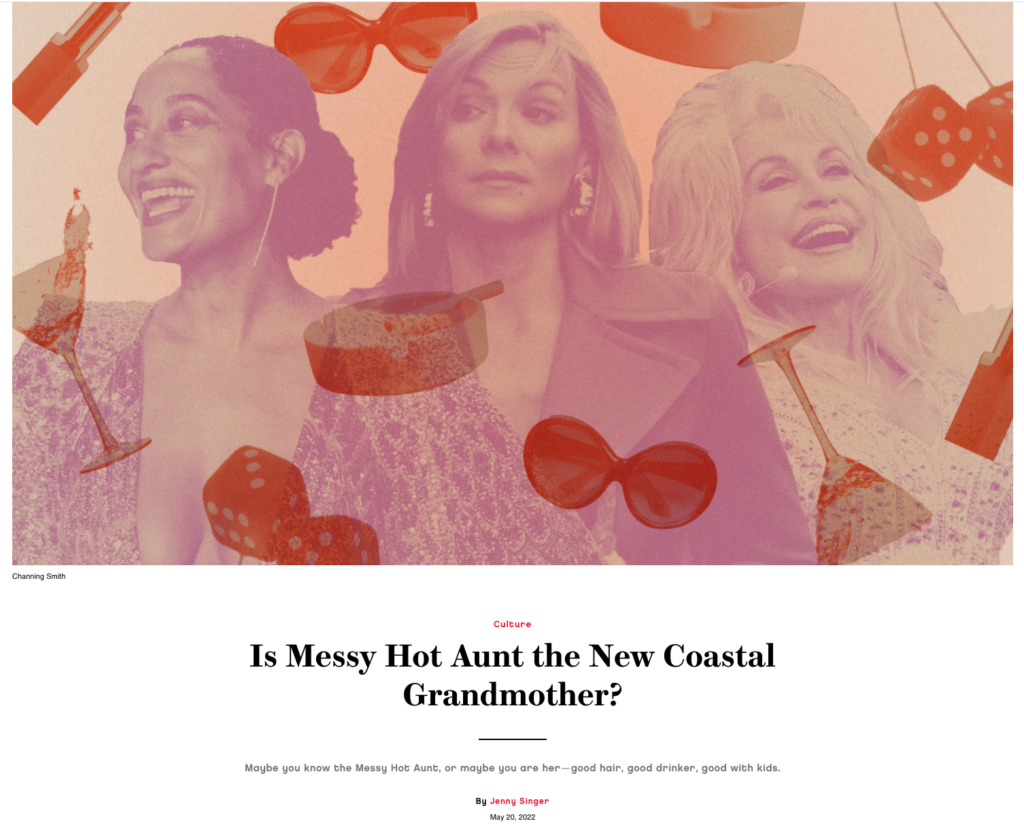 With a culture that has increasing financial mobility for women outside the bounds of marriage, this segment has expanded. Years ago, writer Melanie Notkin of savvyauntie.com coined the term PANK to describe this group: Professional Aunt, No Kids. "She has other things in life that spark so much joy within her," explains Ward. "It's not to say that she has anything against children. She just doesn't need that in her life."
Both the messy hot aunt—with her repudiation of the "You'll want kids later!" warning that gets thrown at all child-free-by-choice women—and the cool aunt—trying to pick up a date at her niece's christening—offer joyful alternatives to falling in line with social expectations that get placed on women. It takes a village to raise a child, but sometimes you're lucky if you just get a few aunts...