The rise of the underground free speech groups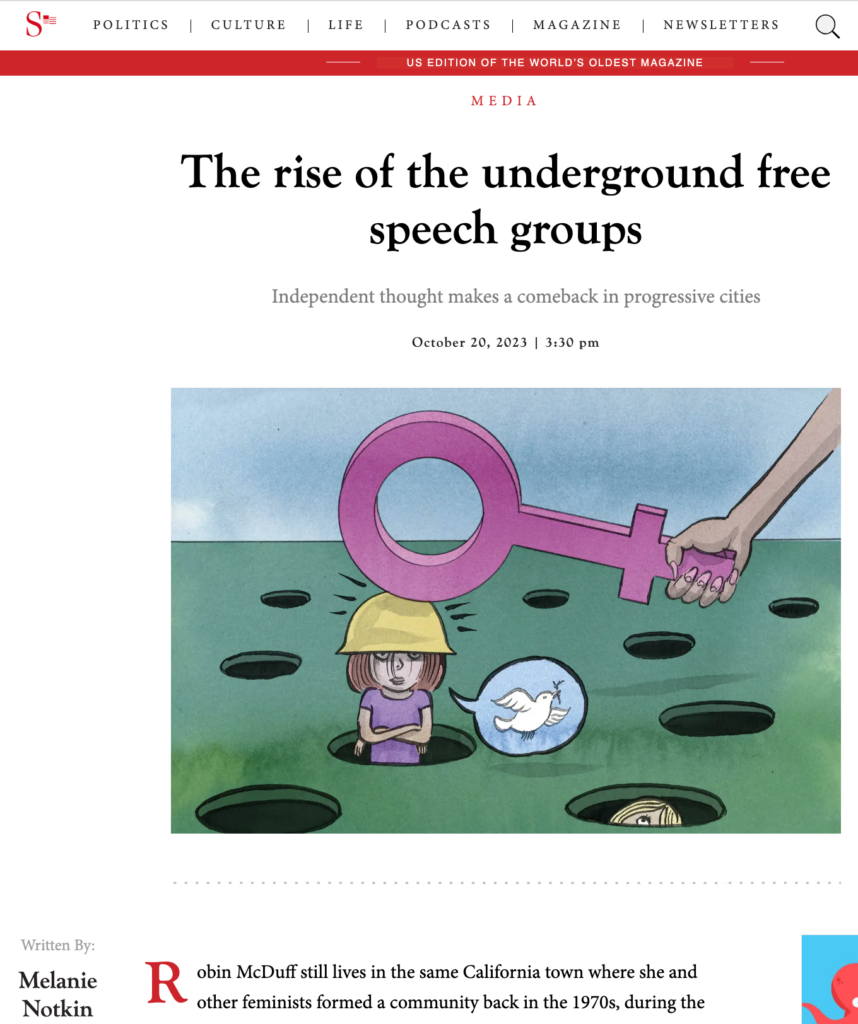 The rise of the underground free speech groups
Independent thought makes a comeback in progressive cities
Melanie Notkin writes for The Spectator World, November 2023 issue:
...Like McDuff, I'm an equality feminist; I believe women are born equal to men but made differently. And like McDuff, I don't blindly believe all women. Saying this out loud, in America's progressive cities, has only recently become even remotely acceptable.
A vibe change is coming. Friends in New York are now pushing back on topics like gender ideology and identity politics. My dates are pleasantly surprised to meet a woman who subscribes to the same Substacks and podcasts as they do. I've been engaged in this space since 2015 when a friend invited me to a private Facebook group, a Viennese-style salon, where members participate in open discussions around social, cultural and political issues, without fear of being attacked for their opinions. There, you're free to say things you cannot say without being called, for example, "tacitly alt-right" for a pro-free speech stance for all.
In 2021, Pamela Paresky began hosting events called "Thought Criminals" with her curated list of people willing to break bread with those who have been "canceled" or fired for "wrongthink."