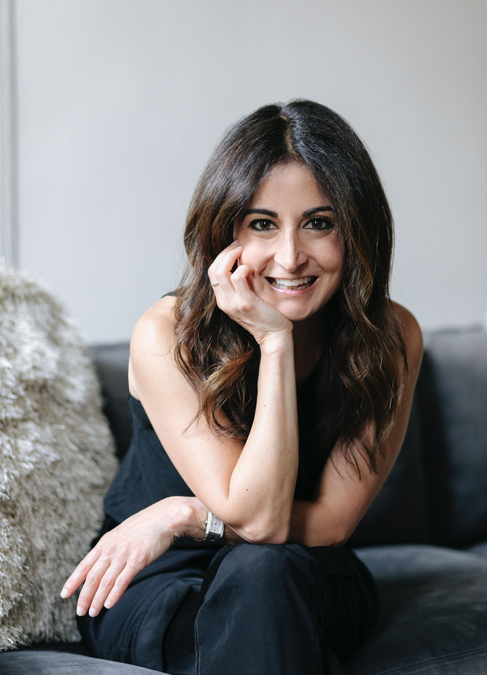 Melanie Notkin is an entrepreneur, author, speaker, marketer and a leading voice of childless, often single, women.
Founder:
Notkin uncovered the growing demographics of childless women and given them a voice. To celebrate modern aunthood, in 2008, she founded SAVVY AUNTIE®, the multiplatform lifestyle brand for cool aunts, great aunts, godmothers and all women who love kids. In 2014, Notkin introduced Otherhood, the modern, growing demographic of women who, despite their deepest yearnings, remain single and childless as their fertile years wane.
Author:
SAVVY AUNTIE: The Ultimate Guide for Cool Aunts, Great-Aunts, Godmothers and All Women Who Love Kids (Morrow, 2011), was a Wall Street Journal best-seller.
Notkin's second book, Otherhood: Modern Women Finding a New Kind of Happiness (Seal Press/Penguin Canada) is also a bestseller and was given a prestigious Booklist *Starred Review.*
Marketer:
When Notkin launched Savvy Auntie in 2008, she also uncovered the PANK® (Professional Aunts No Kids) demographic, the new marketing frontier of highly influential female consumers. Savvy Auntie and the PANK demographic are subsets of the OTHERHOOD® brand. As a marketer, Notkin was featured in The New York Times Sunday Style section for a national research study entitled The Power of the PANK which she co-released with Weber Shandwick and KRC Research in December 2012. In November 2013, the PANK was reported by Euromonitor International as the top travel trend. In December 2018, GENERATION PANK: The Social & Economic Influence of Professional Aunts No Kids was released as the first in a series of reports to come out a national study of 700 American PANKs by Melanie Notkin and her research partner, Michael DeCicco, a strategic market researcher.
Savvy Auntie, PANK and Melanie Notkin were ranked in Euromonitor Top Ten Global Consumer Trends for 2016.
In April 2014, Shades of Otherhood, a national demographic study inspired by Notkin's Otherhood, and with her deep involvement as consultant, was released by DeVries Global PR. It gained notoriety on UpWorthy.com.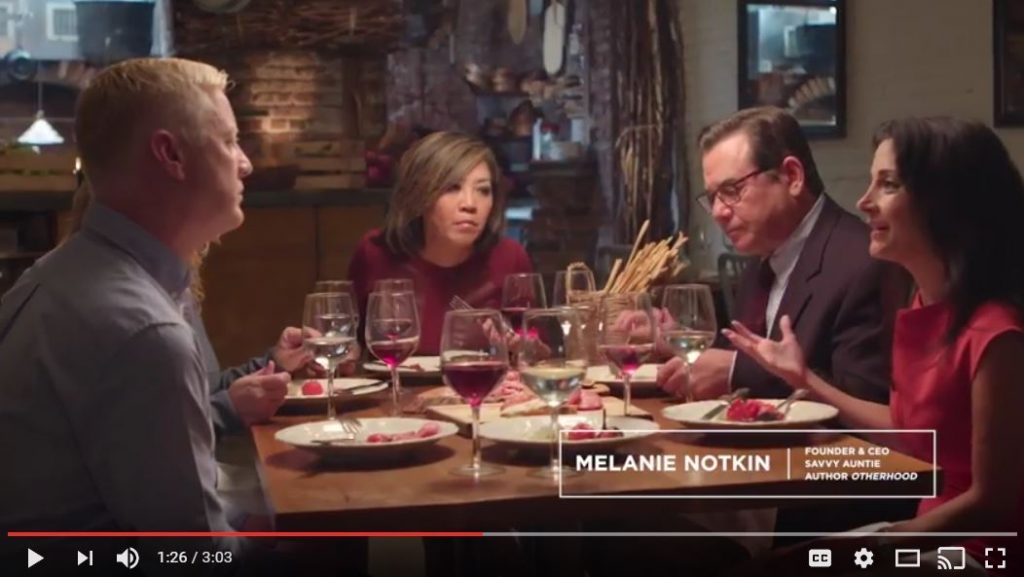 Notkin has attracted leading consumer brands, including: Disney, Hasbro, J&J, P&G, Hallmark, and PepsiCo. And international pharmaceutical companies including Hologic, and accounting firms including KPMG, have leveraged her insights and reach, including branded content on CNN and Internet Media Tours. Notkin's social media and marketing campaigns on behalf of her clients have been featured in The New York Times, Advertising Age and The Wall Street Journal where she's been lauded as a 'trusted source' and spokesperson for America's top brands.
Speaker and Thought Leader:
Notkin is a TEDx Talk speaker and speaks at conferences and events for women and for marketers. Fortune 50 company and Fortune Global 2000 companies have invited her to share her insights on marketing to the Otherhood. Notkin is a keynote speaker for the consumer market, including the inaugural Not-Mom conference.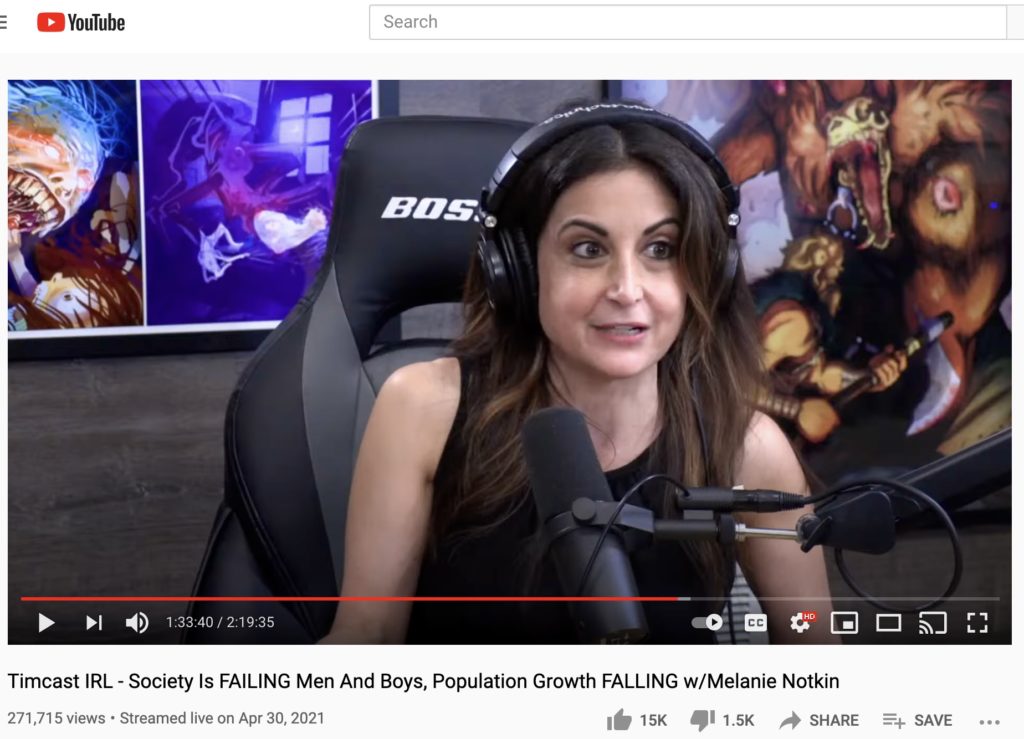 Notkin has been featured on CNN, TODAY Show, Rachael Ray, ABC News Now, TimCast IRL, NPR, the BBC among many others. She has been featured in The New York Times, The Wall Street Journal, The New York Post, The Washington Post, The Chicago Tribune, New York Magazine and more. Notkin is a regular contributor to The New York Post.
Expanding the Savvy Auntie Brand:
The Savvy Auntie Facebook Page finds 103,500 in the "Auntourage," her Verified Twitter account @SavvyAuntie has 24,000 Followers and she has 7,100 on Instagram.
As a toy expert, Notkin launched the SAVVY AUNTIE COOLEST TOY AWARDS in the fall of 2009 to help secondary caregivers become aware of the expert-approved toys kids crave every holiday season. She serves on the Toy Industry Association Toy of the Year Nomination Committee and was a speaker at PlayCon. In 2016, Notkin was a Women In Toys Social Influencer of the Year Nominee.
In 2009, Notkin launched AUNTIE'S DAY®, the first national holiday to honor and celebrate aunts and aunthood. The 13th annual Auntie's Day will take place on Sunday, July 25, 2021.