My latest essay on "circumstantial infertility," published in Quillette Magazine
I'm honored to have contributed an essay to Claire Lehmann's Quillette Magazine, timed for Mother's Day on Sunday, May 13, 2018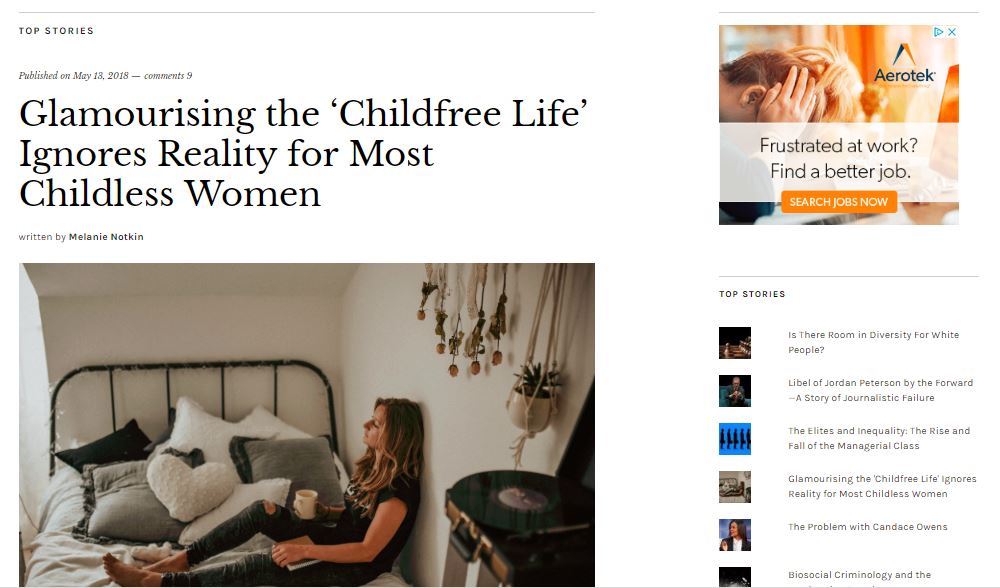 Twenty-five years ago, I made the decision to marry the man I love. I was 23 when I packed up my life in Montreal and moved to New York City for him. I had yet to actually meet this man, but as I drove down the I-87 to my new home, I was confident that I was headed exactly where I always expected to be: in love, married, and a mother. And on my first job interview in New York City, I even inquired about maternity benefits. After all, I was expecting twin girls.
To clarify, I wasn't pregnant. But since I was 10-years-old, I imagined that one day, I'd have twin girls – despite no familial history of twins.
But as the years in New York went by and I remained single, I eventually let go of that dream. I didn't care if I had three boys. I just wanted to be a mother.
Ultimately, I let go of that dream, too. I'm now 49, still single, and on the other side of hope for motherhood.
I've been in love. I believe in love. I've loved men who didn't love me back. I've loved men who weren't ready to love me—or anyone. I've met men whom I wanted to love, hoping so deeply to fall over the edge into love with them that it ached. But in the end, I found myself single and unwilling, unable, to settle...