Why I'm Perfectly Happy Being The Child-Free 'Cool Aunt'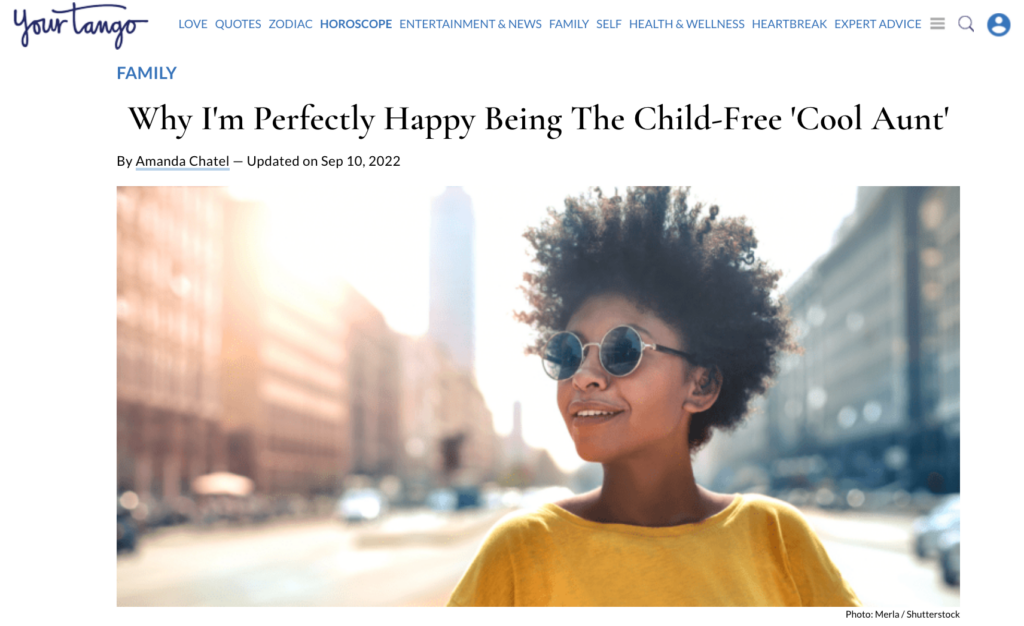 Melanie Notkin is featured in Your Tango: Why I'm Perfectly Happy Being The Child-Free 'Cool Aunt' by Amanda Chatel — Updated on Sep 10, 2022
Melanie Notkin of Savvy Auntie wrote a piece in the Huffington Post about her experiences of being a woman without children of her own, but who is an aunt to many.
She then asked the following:
"Why is it that the modern mom can love her children and her career, but the childless woman can love only her career? And are cliché characters like Momo — played by actor Olivia Munn — reflective of a common antagonism overburdened moms have for those without children? In America, today, what has feminism morphed into? More importantly, are we all losing something because of it?"